August 20, 2013 by: Dan and Kara Burian
2013 Daedalus Project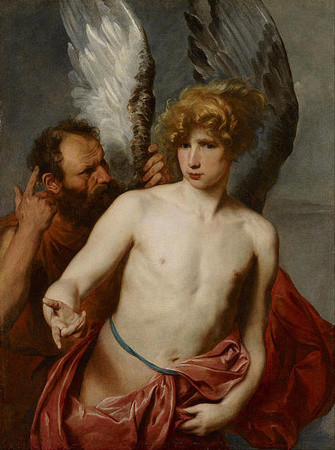 This past weekend the Oregon Shakespeare Festival celebrated their annual Daedalus Project. The Daedalus Project has grown tremendously over the years. In addition to the Play Reading and the Variety Show, this year's offering included two new events, the Daedalus Film Fest and The Wings of Daedalus. The Daedalus Film Fest, presented in conjunction with the Ashland Independent Film Festival, featured several films examining the global HIV/AIDS crisis. The Wings of Daedalus is an artistic project that created a set of wings that was made with origami feathers, and into every feather was folded a name, a prayer, a reflection, a benediction.
Since its inception, the Daedalus Project has raised over $1.3 million to help end the spread of HIV/AIDS. The Daedalus Project also provides an opportunity for our community to come together to celebrate the courage and strength of so many who's lives have been impacted by this disease.
In Greek Mythology, Daedalus was known as a skillful craftsman and inventor. The painting above by Anthony van Dyck (1599-1641) and the painting to the right by Joseph Marie Vien (1716-1809) show Daedalus and his son Icarus preparing for escape from imprisonment using the wings Daedalus fabricated from feathers held together at the midpoint with string and held at the bases by wax. During their escape, Icarus flew too close to the sun despite his father's warning against doing so. The sun melted the wax on the bases of the feathers and Icarus fell to his death in the sea.
There are lots of ways to support the Daedalus Project, including participating in the silent auction or purchasing photographs, art, and OSF memorabilia, all donated to help support the event. You can also buy goodies at the afternoon bake sale. And, of course, you can purchase tickets to a variety of shows including the Daedalus Film Fest, or the Play Reading and Variety Show, both performed by OSF company actors. Lots of fun!